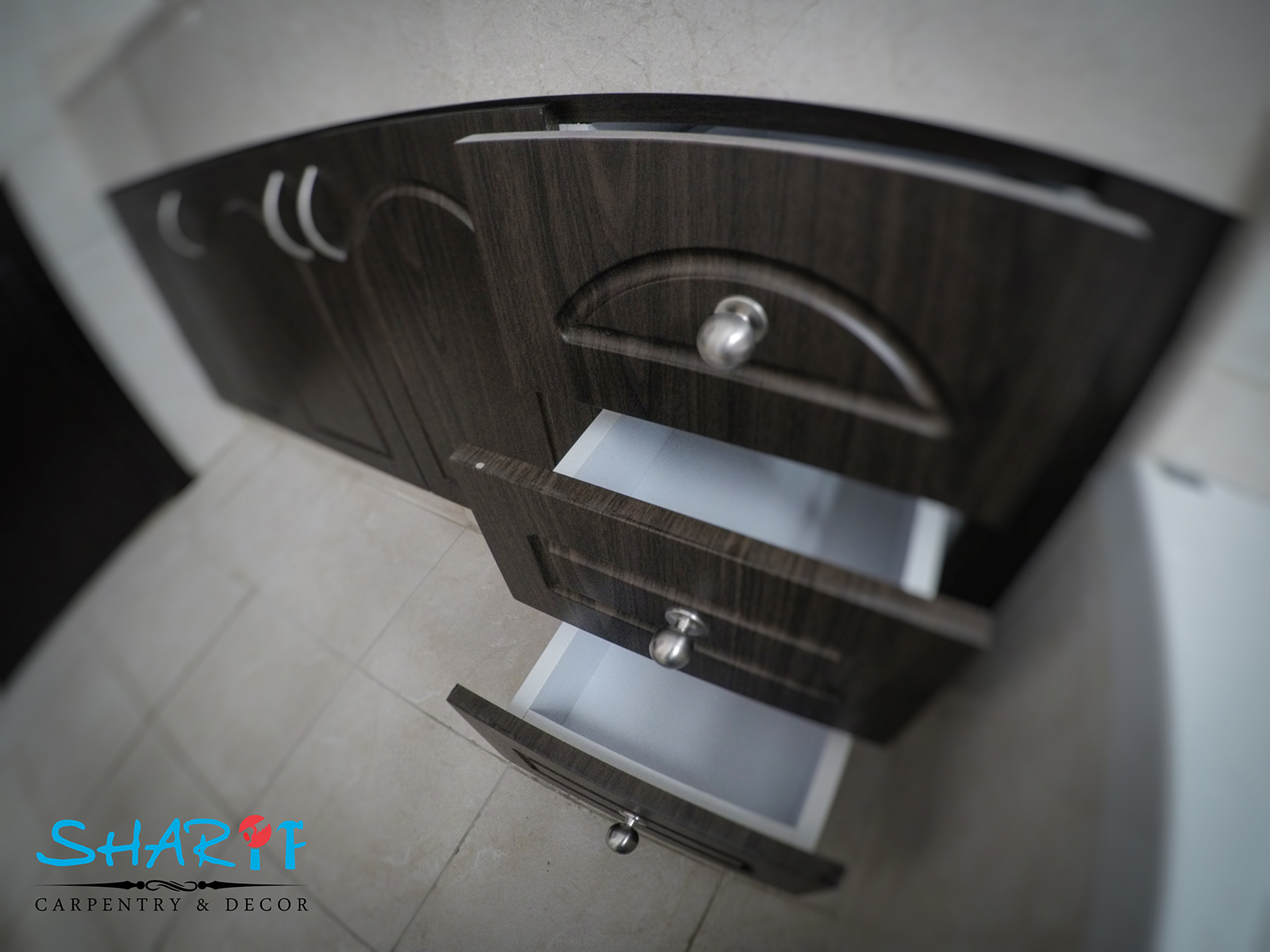 Advantage of vanity
1. Bathroom vanities make a great area for hidden storage. We've seen some great storage ideas for vanities to keep things neat and tidy, and hidden from view of your visiting guests. Use baskets or bins for larger items or hygiene products, and use storage trays in your drawers to keep your smaller items including makeup organized and easy to find. A vanity is a wonderful way to hide the products you use every day that you don't necessarily want to display to the world.
2. Your vanity can also serve as a fabulous decorative piece in a bathroom, like any other furniture. It can actually become the focal point and add a surprising punch of colour, or be fashioned from an antique that you just can't part with but have no other use for. Vanities have been made from old dressers and bed side tables, or even custom built out of old barn wood.
3. Keeping clutter away from your sink and off the cupboard will enable you to maintain a bathroom that stays cleaner and is more welcoming to use. There's nothing worse than trying to get ready in the morning and having to clear space before you can even start your grooming. When you have a vanity available, you free up room for your morning routine and the sink area stays tidier.
4. A bathroom vanity can be the most versatile piece of furniture in the house and can easily reflect your personality. It can also be modified quickly and cost effectively; wood vanities can be painted or sanded down and re stained. A change of drawer fronts or even just the pulls or knobs can shift the look dramatically. A vanity becomes an easy way to change the entire feel of your bathroom without breaking the bank.