Sharif Carpentry Kitchen Cabinets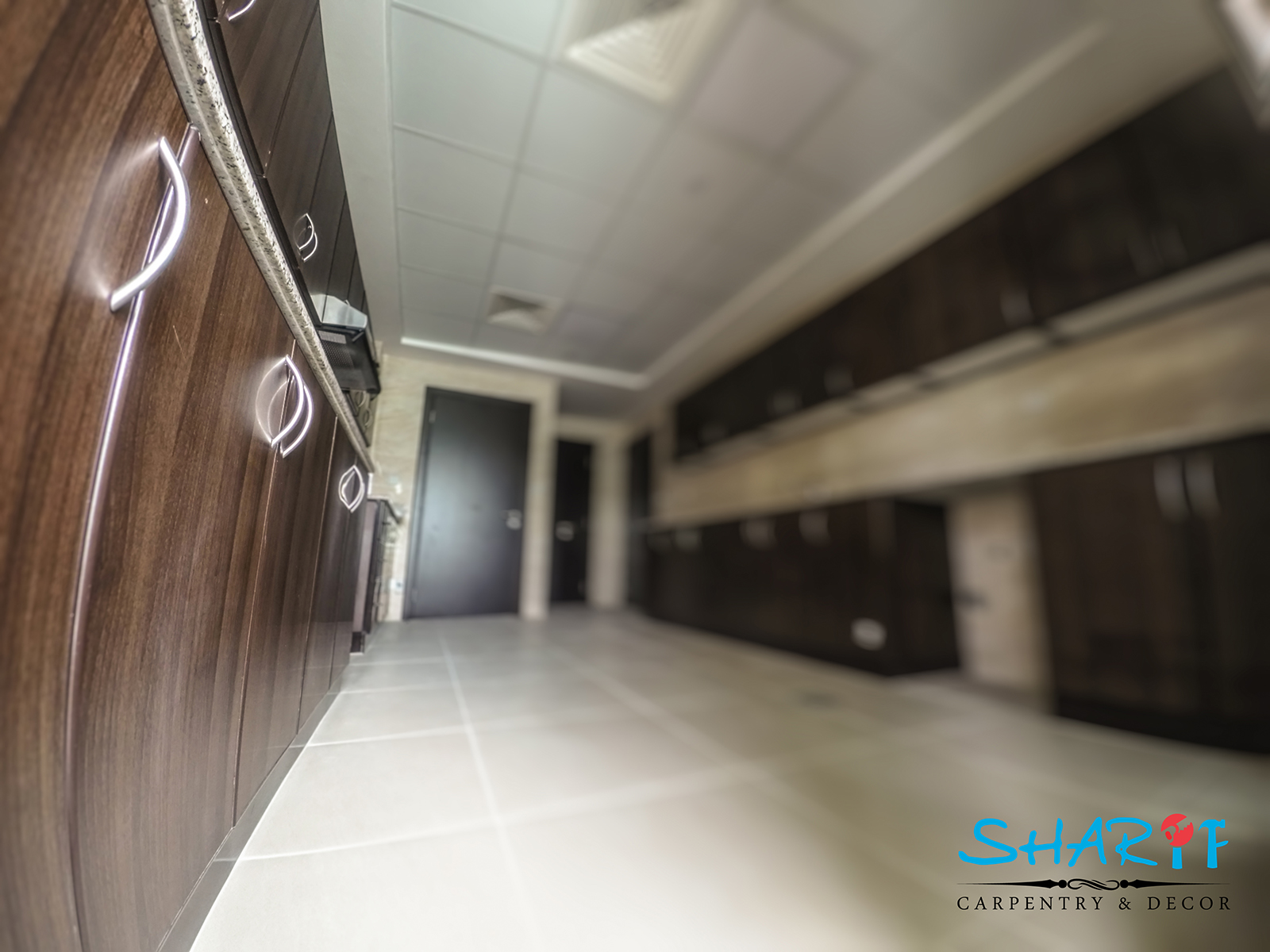 Kitchen cabinets are the built-in furniture installed in many kitchens for storage of food, cooking equipment, and often silverware and dishes for table service. Appliances such as refrigerators, dishwashers, and ovens are often integrated into kitchen cabinetry.
Why Choose Sharif Carpentry:
1. Personalized Cabinets To Suite Any Style, Shape Or Size Kitchen
2. Gain More Storage Space
3. Higher Quality
4. Eco-Friendly Approach
5. Save Money
Advantage of Kitchen Cabinet:
1. They are durable and easy to repair with wood filler wax sticks if scratched.
2. They are available in a wide variety of styles, colours, wood types, and finishes.
3. They can be customized to complement unusual decor designs. Stock cabinetry comes with mix-and-match options and finishes to suit many kitchens.
4. Cabinets can be re-stained or painted to give a new look.
5. Surprisingly wood cabinets are cheaper than many other types of material.
6. Wood cabinets probably come in a greater range of shades, colors and materials than any other form of cabinet.